Tips On Purchasing The Ideal Antique Rug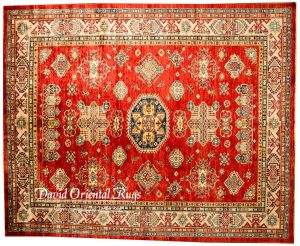 The ancient tradition of rug making goes back thousands of years. That said ancient and antique rugs are more popular today than they have ever been in the past. Here are a few simple and straightforward tips for purchasing the ideal antique rug for your home or business. First, always remember that a rug should be of the highest quality and should lie flat on the floor and appear to be regular in shape from all angles. While there may be some minor irregularities, a quality rug should impart a sense of excellence and professional handcrafting.
The Colors Will Also Appear To Be Balanced
In addition, an antique rug that has been well maintained and carefully crafted will appear to be luxurious, lustrous, lively and vibrant in color. The colors will also appear to be balanced and should not be faded while there should also be no sign of color bleeding. When it comes to color, even colors that are too harsh or too bright can distract from the overall look and appeal of a high quality antique rug.
Experienced And Knowledgeable Rug Dealers
The artisans and professionals who have carefully custom crafted a rug take painstaking care to ensure that the finished product looks outstanding in every respect. As such it is always worth taking the time to buy a rug from a rug dealer that has a trusted and respected name and reputation. Experienced and knowledgeable rug dealers can help individuals in making a more informed buying decision. Take the time to explore all options when it comes to purchasing the ideal antique rug for your home. Contact David Oriental Rugs today to learn more about Persian rugs, antique rugs and area rugs in Houston that have a truly lasting appeal.