Tips On Dealing With Carpet-Borne Odor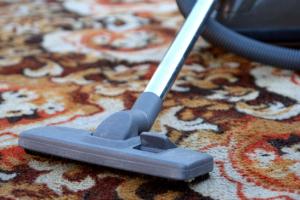 In many cases homeowners find that rugs and carpets develop odors over time. One of the best ways to avoid this problem is to simply have oriental rugs, carpeting or area rugs cleaned on a regular basis. Mildew and mold have a unique odor that can quickly alert homeowners to the presence of this type of odor producing growth. One of the most common causes of odor due to mildew and mold is a moist environment.
Eliminating The Source Of Moisture
Reducing the chances of mold and mildew developing simply means eliminating the source of moisture or water that is affecting a rug. Areas where there is high humidity can result in a rug developing an odor associated with mold and mildew. Another instance where a rug may form this type of odor is when it has been cleaned or shampooed and then not thoroughly dried. Many homeowners choose to use something known as a vapor steam cleaner to eliminate mold and mildew and the resulting odor. In addition, a variety of stains can result in odor developing in a typical Oriental rug or carpet.
Return A Rug To A Clean And Fresh Smelling Condition
The best way to handle this situation is to target the source of the odor. Removing the stain in a safe way that will not damage the rug is the best option in this regard. Completely removing all traces of the matter or material that is causing the odor will effectively return a rug to a clean and fresh smelling condition. Equally important is to ensure that quality rugs are never exposed to cigarette smoke. Exposure to cigarette smoke can cause rugs to become damaged and odorous. For more tips regarding maintaining area rugs and carpets, contact David Oriental Rugs today.