Strategies And Tips For Buying Persian Rugs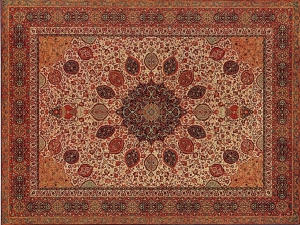 Few other pleasures in life can compare to purchasing a beautiful hand woven Persian rug that is intended to enhance the elegance and beauty of any home. As such, there are some simple and useful strategies that should be considered any time a homeowner is interested in purchasing this type of beautiful textile work. For example, one of the most essential elements of making a good purchase when buying a Persian rug is to only buy from a licensed business.
Purchasing A Genuine Rug
This completely takes the guesswork out of purchasing a high quality Persian rug. Buying from a licensed business ensures that a consumer will be purchasing a genuine rug that is not a knockoff or imitation. Equally important is to work with a purveyor of quality Persian rugs that offers a return policy. This is important because rugs can look strikingly different in a showroom as compared to in an actual home setting. Play it safe and only work with a business that is reputable and transparent and one that features a solid return policy.
Choose A Rug That Comes With A Certificate
Finally, when considering the purchase of a Persian rug it is essential to choose a rug that comes with a certificate. Whether it is a certificate or some other type of documentation, having solid proof that a rug and its origin are verifiable is essential. Other important aspects of a rug that can be confirmed through a certificate include everything from the approximate age of the rug to the size of the rug and the quality of the rug. Having these essentials available can make all the difference when making a purchase of this nature. Contact David Oriental Rugs today for fine Persian rugs in Houston that are attractive and impressive in every way.