Smart Strategies For Making Your First Rug Purchase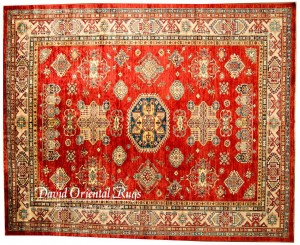 Few things can be more exciting than purchasing a quality area rug for the first time. However, it is important to consider some essential strategies as a way to reduce the chances of making a mistake when planning this type of purchase. For example, doing a fair amount of research prior to purchasing an Oriental rug or other type of rug can go a long way in helping consumers make the right choices and decisions.
Make A More Informed Decision
For example, simply getting to know what is available and what is offered in terms of different types of rugs can go far in helping consumers make a more informed decision. Researching all aspects of a rug purchase including the various colors, styles and sizes is essential when preparing to make this type of purchase. Next, it is always a good idea to carefully inspect any Oriental rug or other type of rug that may be purchased. Consumers should check for stains and holes and other possible damage prior to making a final decision.
The Fringe Is An Extension Of The Actual Weave
One simple way of determining whether or not an Oriental rug is of high quality is to see if the fringe is an extension of the actual weave. If the fringe has been added as an afterthought or attached in some way this is a clear sign that the rug may be inferior in terms of quality. Simply know what you are looking for and what you are looking at when comparing products as a way to make a good purchase. Finally, trust in your rug dealer because they will typically have much to offer in terms of knowledge and experience. Contact David Oriental Rugs today for the best in Houston Oriental rugs and accessories.