Effective Strategies For Choosing An Area Rug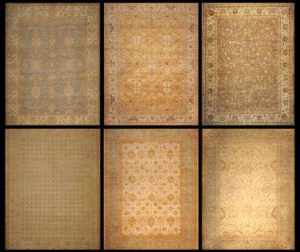 An area rug can be a delightful addition to any interior that is why it is important to consider carefully when choosing this type of floor covering. For example, determining what kind of material, the best style and other important considerations such as the type of cleaning required are some of the most basic determinations when choosing an area rug. Consumers have more choices today than ever before when it comes to area rugs that is why it is essential to take the time and choose carefully.
Choosing The Right Shape Can Sometimes Be A Daunting Task
From Persian rugs to Oriental rugs and more traditional newer rug designs, style plays a key role in achieving the perfect look in any interior. In addition, area rugs come in an array of shapes. From round to oval and rectangular as well as square and hexagon and octagon, choosing the right shape can sometimes be a daunting task. Ultimately, homeowners that take the time to take all shapes into account will make the right choice when choosing an area rug.
Changing Furniture Styles
Here are some other important key considerations that every homeowner must think about prior to making an area rug purchase. Determining how much foot traffic a rug will receive can have a bearing on the type of rug that is chosen. Equally important is to determine whether or not a rug should fit the existing furniture in a room. Sometimes changing furniture styles is a great way to freshen a room and to introduce a new type of area rug. Finally, deciding whether or not a rug will become a family heirloom should be carefully planned well in advance. Contact David Oriental Rugs today to learn more about Houston area rugs that are affordable and impressive.