Creating An Updated Look In Your Home By Using The Right Oriental Rug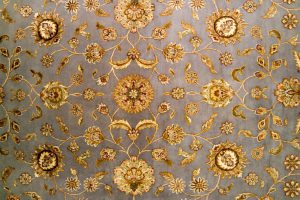 Choosing the right type of area rug for your interior space can make all the difference when it comes to updating your existing home interior. In fact, making the right choices with regard to an oriental rug selection is essential to ensuring that an interior space comes out exactly as envisioned. Those in search of a rustic or country type look in their home may choose a braided rug. This is often the best choice for those wishing to achieve a more casual and inviting feel.
A Genuine Updated Look
In addition, those looking for a more modern or contemporary look would likely fare best by going with a more formal type of antique or vintage rug. For a contemporary look a braided rug would probably not be the best choice. Conversely, creating a genuine updated look can often best be achieved through using an antique or vintage rug that has large and bold patterns. Geometric shapes and designs are usually the best choice to create a genuine updated look and feel.
Large Bold Patterns And Unique Geometric Shapes
An area rug that boasts beautifully attractive defined lines and shapes is one of the best ways to change the entire dynamics of an interior space or room. From a dining room to a hallway or living room as well as a bedroom or other type of space in your home, large bold patterns and unique geometric shapes are an excellent choice for today's modern looking home interiors. Take the time to explore your options when it comes to the many choices that are available in high quality antique and vintage rugs. Contact David Oriental Rugs today for area rugs in Houston that truly are impressive.