How To Decorate With Area Rugs
 Area rugs can be used to separate and define certain areas of a room, foyer or dining area. In addition, when decorating with area rugs it is always a good idea when using multiple rugs in a single room to choose rugs of various sizes. This is due to the fact that using the same sized rugs can serve to divide a room in a visually unappealing way.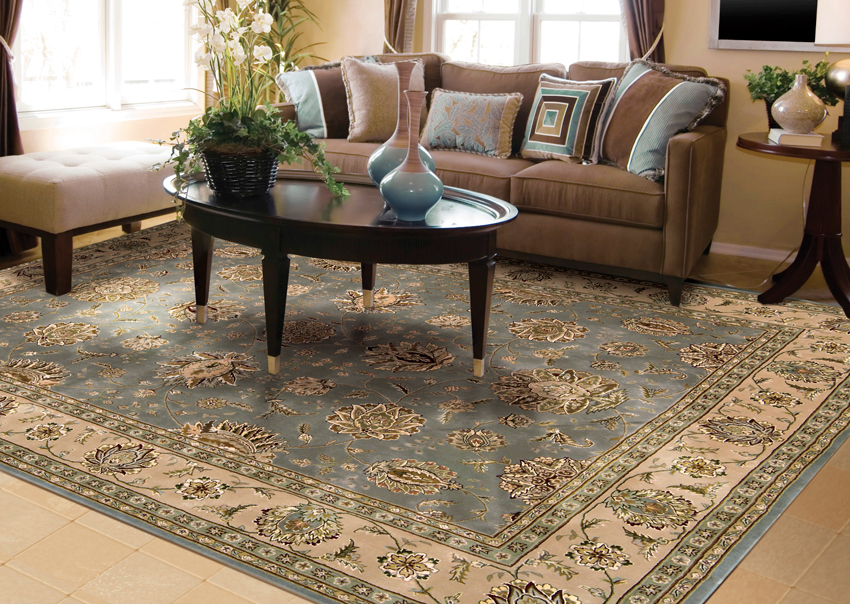 Create A True Sense Of Harmony
When decorating with multiple area rugs in a single room it is also a smart idea to choose rugs that serve to complement each other in terms of style. The whole objective of decorating with rugs in any room is to create a flow or balance that might not otherwise be evident without the use of rugs. The main objective when decorating with Persian rugs, Oriental rugs, Tabriz rugs, Serapi rugs, Oushak rug or any other type of rug for that matter is to create a true sense of harmony.
Dial Down Or Turn Up The Volume
Color scheme is another important consideration when decorating with area rugs. In fact, one central or focal rug in a room can serve to create a basis upon which all other colors throughout the room will be decided. Conversely, a rug can be used to complement existing colors of walls and furniture that are currently in use in a given room. Rugs can also be used to effectively dial down or turn up the volume of a room in terms of colors, patterns and other visual cues. Interior designers, decorators and homeowners have known for a long time that a rug can greatly enhance the overall visual impact of any room. Contact David Oriental Rugs today for the best in Houston area rugs.