Giving A Beautiful Oriental Rug As A Gift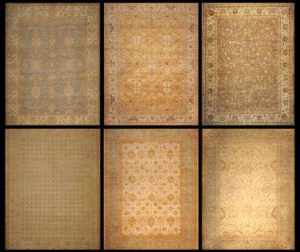 Everyone enjoys a beautiful gift especially when it is a quality textile such as an Oriental rug. A stunningly attractive oriental rug will let those that you care about the most know how important they are to you. Best of all, it is easy to choose the style, design and color of a rug that will best fit the existing motif or theme of almost any home interior today. In fact, by working with a rug expert that specializes in the sales and care of antique rugs, Persian rugs and oriental rugs, those wishing to give a special gift will find it quite easy and enjoyable to find the ideal piece.
Well-Crafted Rugs
From a Mother's Day gift to a Father's Day gift and a birthday gift as well as even a gift for no reason at all, a beautiful Persian rug is the kind of gift that can last for generations. Most importantly, these well-crafted rugs are pieces of art that can be used to enhance almost any interior throughout a home. It is indeed true that it is more enjoyable to give a gift than to receive one. Therefore, a rug that offers exquisite detail and elegance that is beyond compare is the perfect opportunity to test the theory.
Forever Grateful
Adding opulence and luxury to any space is easily achieved when considering a genuine Persian rug for gift giving. Anyone struggling with trying to come up with a unique and special gift idea should consider versatile and artistically impressive Oriental rugs. Those that truly enjoy gift giving will find that almost anyone receiving the gift of an Oriental rug will be thoroughly impressed and forever grateful. Contact David Oriental Rugs for great gift ideas including some of the most beautiful oriental and Persian rugs Houston shoppers could imagine.