Extend the Life of Your Persian Rug
A Persian rug is a beautiful piece of handcrafted textile art that when cared for properly can last for generations. In fact, there are a number of things a Persian rug owner can do to extend the life of this beautiful and delightfully attractive interior accent.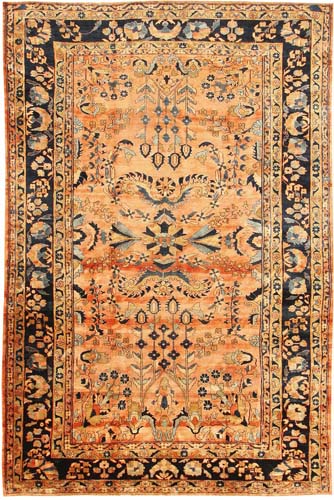 Cleaning Spots and Spills As Soon As Possible
First and foremost, Persian rug owners should always avoid using harsh toxic chemicals that can ultimately damage rug fibers beyond repair. One of the keys to removing spots and spills more effectively is to begin the cleanup process as soon as a spot or spill occurs. This is a way to ensure that spots and spills will not set into the rug fibers. It is recommended that rug owners always use a neutral pH type cleaner with these beautiful rugs.
Regular Vacuuming To Preserve Your Handcrafted Oriental Rugs
As with other types of carpeting, Persian rugs should be vacuumed regularly as a way to remove debris and dirt. Vacuuming action also restores the liveliness of fibers that comprise a rug. One caution with regard to vacuuming hand woven rugs is that the vacuum beater bar can cause damage when applied too aggressively. This is especially true with regard to the rug's fringe. A beater bar can quickly damage a rug fringe beyond repair.
Normal and Regular Rug Rotation
An easy way to ensure that your rug will wear normally is to rotate the orientation of a rug at least once each year. More frequent rotations may be necessary depending upon the amount of traffic that a particular rug receives in a given location. Even wear simply means that your prized rug will last longer and look better.
Visit David Oriental Rugs Store at Fondren where you can learn even more about quality Persian rugs and the proper care these beautiful art pieces.