Discover Oriental Rug Restoration Basics
Oriental rugs when properly maintained can provide years and decades of outstanding satisfaction for owners. However, there are occasions when these beautiful pieces will need rug restoration services. Here are a few examples of typical problems that can often affect the quality and appearance of a beautiful oriental or Persian rug. For example, the padding of a rug is an important component that must be well maintained. Pads are critical to ensuring that a rug does not slide or move. They also help a rug to lay flat and to not wrinkle.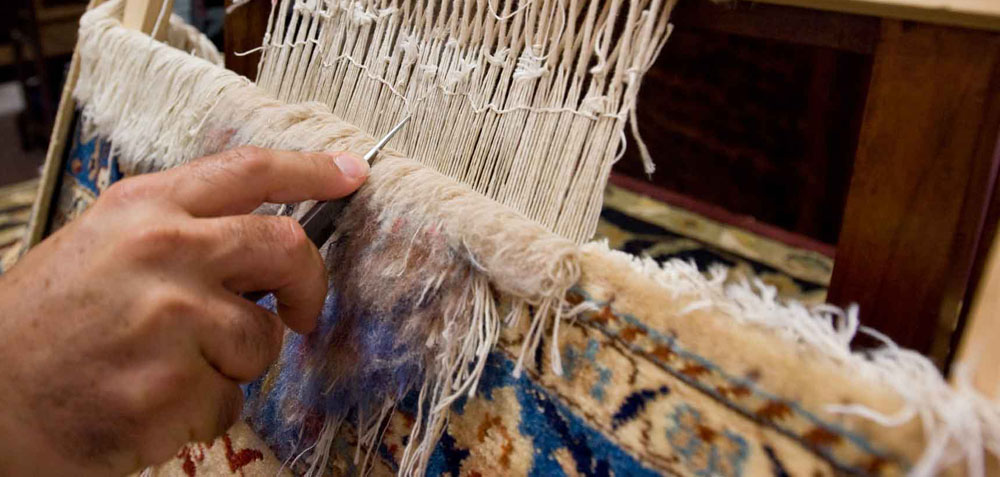 Consider Restoration Services To Prevent Further Damage
When the padding of an Oriental rug begins to wear or tear it is a good time to consider rug restoration services. The fringe is another part of a rug that often experiences damage or wear due to its location. The fringe is one of the most exposed areas of a rug that can unravel on occasion. Owners that experience this type of damage should consider restoration services to prevent further damage. In addition, common tears and holes in a rug can greatly diminish its value as well as its appearance.
Moth Damage Is Another Common Issue
When dealing with tears and holes, restoration experts can fix these damaged spots by rebuilding missing warp as well as re-knotting the pile while still maintaining the original motif or appearance of the rug. Moth damage is another common issue that should be addressed when seeking to maintain an Oriental rug in excellent condition. Moths typically cause damage to anything from wool to cotton and a variety of other textile materials. When dealing with moths it is also essential to apply effective cleaning techniques as a way to eliminate live moth larvae. Contact David Oriental Rugs today for your Houston Oriental rug restoration need.