Decorating With Area Rugs To Cool Down Or Warm Up Any Room In The House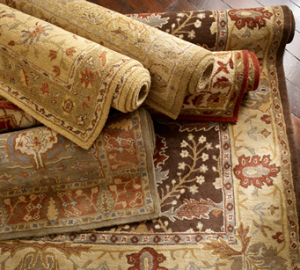 Area rugs offer beauty and elegance that is simply beyond compare, however they can serve other useful purposes when it comes to cooling down and warming up a room. For example, one of the easiest ways to change the dynamics of a space is to simply incorporate the right type of Persian rug, Oriental rug or other rug style. Follow these simple strategies and adjust the temperature of your room to create the feel and mood that you desire.
Work With Shades And Colors
Cooling down a room with a rug is easier than most people might imagine. When it is warm outside or a particular space simply gets an abundance of sunlight and natural warmth it is easy to dial down the temperature with a rug. The secret to achieving this objective is to work with shades and colors. Pastel greens and blues as well as other types of pale colors are indicative of natural cooling elements such as water, mist or dew covered grass. Dialing down the temperature a couple of degrees with refreshing shades, hues and colors is easy.
Make A Space Cozier And More Inviting
In addition, turning up the heat is equally as effective in changing the mood of any room. When the mercury begins to drop outdoors, creating a warm and inviting interior space is essential. Oriental rugs, Persian rugs and a wide range of other types of beautiful rugs can effectively make a space cozier and more inviting. An easy way to accomplish this goal is to use the colors inherent in a fireplace to choose a rug. Bright yellow, stimulating red and other shimmering hues found in a typical fireplace fire should be considered when choosing a rug intended to turn up the heat in any space. Contact David Oriental Rugs for Houston fine Persian rugs and other quality products today.