Decorating with Area Rugs in a more Commonsense Way
Oriental area rugs and other types of fine Persian rugs can be a beautiful addition to any room in the home. With that said there are a few simple and commonsense ways to decorate with these types of rugs or any other kind of rug for that matter. For example, it is always a good idea to use an area rug in a room where the material that the rug is made of and other materials throughout the room are similar.
Beautify And Enhance Virtually Any Room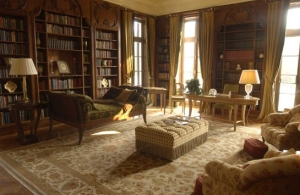 One illustration of this fact is where an Oriental rug will work in certain rooms while a sea-grass or bamboo rug might work better in other rooms. In the end, only the homeowner or interior designer can decide which product works best in which room. Also considered an important aspect of choosing a rug for a typical room is functionality. For example, a quality handcrafted Oriental rug can beautify and enhance virtually any room. However, using this type of rug in a room where children play and where spills happen simply may not be the best choice.
Creating A Dynamic And Unique Look
Here is a little trick that many people are not aware of when it comes to decorating with an area rug. Layering a grouping of rugs is an excellent way to gain depth and add interesting appeal to virtually any room in the house. For example, using a neutral colored rug with subdued texture under an impressive Fine Persian rug can take a room to an entirely new level in terms of visual appeal. Even mixing shapes and various sizes can go a long way in creating a dynamic and unique look in a bedroom or living room. Contact David Oriental Rugs for a selection of quality Houston Oriental rugs today.