The Benefits Of Choosing A Silk Oriental Rug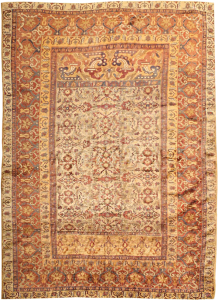 Silk has been used for thousands of years to create a wide variety of textile products. From clothing to tapestries and rugs, silk has endured the test of time by providing elegance and beauty when it comes to textile pieces that are intended to last. Silk is a material that is spun by silkworms that has a look and feel all its own. Originating in China, silk textiles are considered the highest quality found anywhere in the world.
Incredibly Impressive
When it comes to the creation and manufacturing of rugs, silk is often combined with wool and other high-quality materials as a way to increase durability and make these beautiful pieces more affordable. In most instances, silk rugs are either hand woven advantages of silk or hand knotted. Either way, the end result is incredibly impressive when it comes to beautiful rugs that are intended to enhance virtually any space in a unique and custom way. Most notably, silk oriental rugs are considered to be the softest to the touch as compared to any other type of rug.
A Sheen And Luster That Is Incomparable
As with other high-quality materials such as wool silk rugs that are handcrafted are typically intended to last a lifetime or longer. Silk is considered to be one of the most durable fibers available when it comes to rug creation. Most notable of all with regard to silk is that rugs made from this material are highly reflective and exhibit a sheen and luster that is incomparable. Even more impressive is the fact that silk rugs when looked at from different angles and in different light can yield different colors and different looks. Contact David Oriental Rugs for Houston Persian rugs and silk oriental rugs that are impressive and affordable.