Area Rugs Can Add Beauty And Charm To Any Room
Area rugs have become increasingly popular throughout the country and are appreciated around the world for their genuine quality and intrinsic beauty. Typically hand woven on looms, these heirloom pieces are ideal for many household rug related uses and can even be used in commercial and business applications. With an interesting history that goes back thousands of years, area rugs have graced the abodes of art-loving people across the world for millennia. With a wide variety of designs, colors and styles an Oriental or Persian rug is an excellent choice for virtually any motif.
Decorators And Homeowners Are Sure To Find The Perfect Piece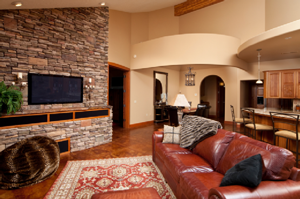 Known for their intricate detail and custom hand tailored work, Oriental and Persian rug pieces are a favorite among homeowners with discerning taste. Featuring unique geometric patterns and colorful designs, these attractive area rugs are simply beyond compare. Considered a perfect choice for almost any room, space or whole-house application, oriental and Persian rugs will enhance interior design characteristics of a room better than perhaps any other type of accessory. With so many colors and designs available, decorators and homeowners are sure to find the perfect piece.
Taking Your Room To An Entirely New Level Is Easy To Achieve
Adding genuine beauty and charm to an interior space is more easily achievable when you consider all that Oriental rugs and Persian rugs have to offer. Getting creative with various shapes, sizes and colors can make decorating any room fun, interesting and exciting. Consider fine area rugs and fine Persian rugs for your next interior design project. Taking your room to an entirely new level is easier to achieve than most might imagine. Contact David Oriental Rugs today for an impressive selection of Houston area rugs that are simply beyond compare.